I was asked to write a small piece by YSP about how I ended up to be where I am in my career & location as a YSP Expat working Abroad !
However not long ago, I met a young Somali Engineer, which his story, I think trumps mine. So I've decided to share his first.
I have been in Qatar for only one year & half now, and I've managed to get to know a quite a handful of Somali Expat professionals in Qatar, mainly through the football circle. (And yes, contrary to popular belief, I still can play football) !!
On one of our usual Thursday night meet ups, I met up with one fellow Somali Civil Engineer working out here in Qatar. The tradition in Qatar after the "Salams, how you doing" is to usually follow this up with … "so who's your sponsor" i.e. who do work for?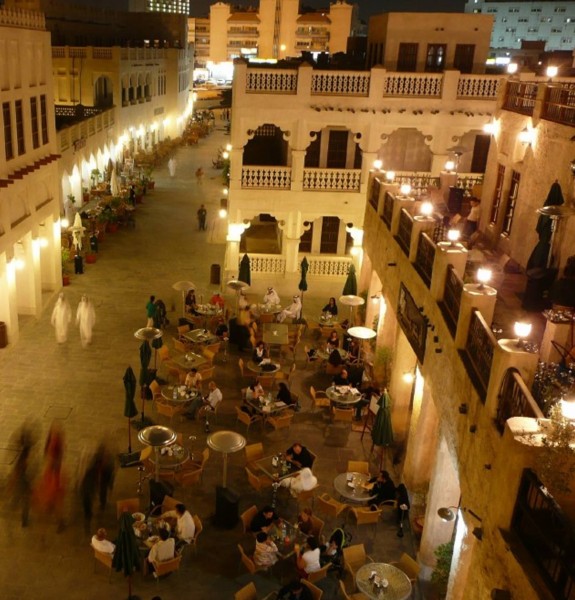 Souq Waqif: Doha
This particular brother coincidently happens to work on the programme of projects that I am also involved in.
The perception I and many others had about working in this region was that, one needed to have a zillion years of experience before employers in this region even thought about hiring you. Therefore, as we start chatting away and sharing issues we faced in our respective projects. I ask him who was his "wasta" and how a young guy from East London ended up in Qatar so early in his Career?
His story resonated with me, as the resemblance was quite astonishing. (You'll see why in -Part 2)
This young man, was made redundant as a graduate during the recession in the UK. He, like myself, worked after graduating in a job that was not directly related to his field (he worked in a supermarket) at this point, me and my friend laughed out loud (I know, we shouldn't have). Not because of the notion of belittling him, rather, I too worked in a supermarket somewhere down the line.
Those of us in the Construction industry knew to some extent the vast construction boom that would befall upon Qatar soon after they were selected to host the World Cup. As the brother explained, on one cold morning, he woke up and decided that Qatar was his destination! He consulted with his parents, pack his bags and said Macasalamaa , off he went to find his "Risikq" ! Yes, believe it or not, that's how easily he took the decision!
With no extended family to land on, no relative/friend to show him around in the region, he persevered and managed to land and rent a small studio located in inner Doha. A region that is predominantly populated by the south Asian blue color labors. When he pin pointed the exact location of where he was staying, I honestly could not bring myself to believe it ! Although we were laughing at the time! Mashallah he actually said "if you ignored the surroundings, once you are inside it was actually comfortable– again, we laughed!I know, we shouldn't have . I've seen that area and boy, let's just say ….it aint no joke!!
He learnt in the UK that 98% of the CV's he emailed speculatively end up in the grave-yard for CVs. So it goes without saying, he instead opted to take a more direct approach this time. After researching the companies in Doha and their locations, and most importantly the shot-callers of the company. He decided to physically just approach them - again, we laughed!
Finally he managed to ascertain one particular CEOs telephone number. He speculatively called him and calmly explained to him his situation and how he was an Engineer from the UK, looking for an opportunity. The CEO was taken aback by this, and invited him immediately for a face to face chat. Unsurprisingly the CEO was impressed by this young man's tenacity and how he left the comfort of the UK to try to reach his aspiration. He was offered a second interview, which he aced and was subsequently offered a job! 3 years* on, the brother is married, just had child and is moving into one of the most spacious luxurious apartments I've seen, not to mention his 2015 4x4. Mashallah Let's just say – We aint laugh so much now. :-/
Tenacity and grit was characteristics that this young man demonstrated during his search for an opportunity. It is something that is far too often missing in young graduates (and to no fault of their own). We simply need to Trust in Allah, and trust that he has a better plan for us and not bear fearful to go out and search for ones Risikq.